Keynote Address

Friday the 23rd of June
Presented by
Professor Mark W Hackling
Emeritus Professor, School of Education, ECU
Chair of the STEM Education Consortium
The STEM Learning Project is focused on developing the STEM capabilities required for the jobs of the future.
The project provides curriculum resource modules and teacher professional learning to support teachers of STEM from K-12.
Students are challenged to solve open-ended, real-world problems using problem-based learning pedagogy that engages students in the processes of the STEM disciplines working collaboratively in teams.
The STEM Learning Project is funded by the Department of Education and is being implemented by a consortium of ECAWA, MAWA, STAWA and Scitech.
About the Presenter: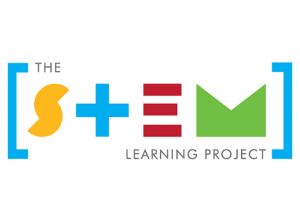 Mark Hackling is Emeritus Professor at ECU and Chair of the STEM Education Consortium.
Mark taught secondary science before commencing a career in teacher education and science education research.
Mark authored a number of national reviews of science education and provided leadership to the Australian Primary Connections program.
Mark was the lead author of the Optimising STEM Education in WA Schools report which was prepared for the WA Government.
Read more at http://www.ecu.edu.au/schools/education/staff/profiles/emeritus-professors/professor-mark-hackling
Join Professor Mark Hackling at the ECAWA 2017 State Conference at ECU Mount Lawley.
---
In brief:

ECAWA 2017 State Conference
Dates: Friday the 23rd and Saturday the 24th of June, 2017
Venue: ECU Mount Lawley Campus – a map of the venue is available.  Download the Map
Parking: Free parking is available only in Parking Area 7 – the RED Zone.  A map showing the parking area and the venue is available. Download the Map
Buy Tickets: Choose your ticket and pay online at http://bit.ly/ECAWA2017ConferenceTickets
Presenters and Presentations: http://bit.ly/ECAWA2017Presentations
Information: http://bit.ly/ECAWA17
Record keeping: Certificates recording your participation in this event will be made available at the event
Enquiries: contact conference@ecawa.wa.edu.au or secretary@ecawa.wa.edu.au 
LOGIN Light: http://bit.ly/LOGINLight