Breakout Presentation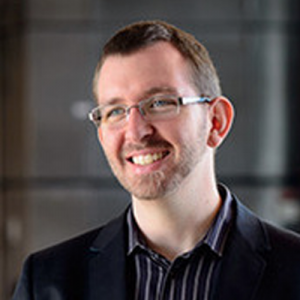 Presented by
Associate Professor Dr James Curran
Academic Director, Australian Computing Academy, University of Sydney
Associate Professor James Curran was one of the writers of the Australian Curriculum: Digital Technologies.
In this five part presentation, James Curran will help teachers understand the language and key concepts in the curriculum, and their relationship to the content descriptors and expected learning outcomes of students.
This will involve unpacking the curriculum methodically, investigating how the same ideas build in complexity and detail as students progress from kindergarten through to Year 10 and beyond into further study. He'll explain the skills and dispositions students will develop, and the opportunities this will provide to educators in all learning areas to enhance the learning opportunities of students more generally.
James will also introduce the Australian Computing Academy, and the resources being developed by the ACA to support teachers in effective delivery of the curriculum.
In choosing your personal programme, please note that this presentation will be made in five parts over the two days of the Conference, occupying all the concurrent presentation time slots.
Intended Audience:
Primary and Secondary teachers; Curriculum Leaders
About the Presenter:
James Curran is an Associate Professor in the School of Information Technologies, University of Sydney. He is Director of the National Computer Science School, the largest computer science school outreach program in Australia.
Last year, over 10,000 students and teachers participated in the 5-week NCSS Challenge. James is a co-founder of Grok Learning, an Edtech startup that aims to children everywhere to learn to code.
James Curran was a writer on the Australian Curriculum: Digital Technologies, the new national computing curriculum.
In 2014, James was named ICT Leader of the Year by the ICT Educators of NSW and the Australian Council for Computers in Education.
Join Dr James Curran at the ECAWA 2017 State Conference at ECU Mount Lawley.