Presented by Adam Brooks of Kolbe College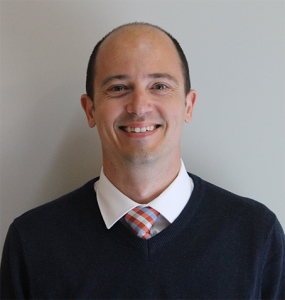 Students have access to a plethora of information on a day-to-day basis. The world in which they currently live, and moving into the future, will require them to sort through, analyse and manipulate the data that is available to them.
Spreadsheets provide students with an opportunity to sort, filter and look up data. Moreover, spreadsheets can manipulate data through calculations and functions.
This workshop will provide teachers with an insight into spreadsheet basics and will give teachers ideas on how to integrate spreadsheets as a data creation, analysis and manipulation tool across all subjects from English to Physical Education to Design Technologies (and more!).
This presentation will help teachers achieve the Australian Curriculum General Capability of ICT in their subject areas.
Intended Audience: All those concerned with the Australian Curriculum – ICT General Capabilities, Australian Curriculum – Digital Technologies, Primary, Middle School, Secondary, Upper Secondary,
About the Presenter:
Adam Brooks comes to teaching with seven years experience in technology and software.
He is now an IT and Japanese teacher at Kolbe Catholic College.
Adam is a co-leader of Google Educators Group Perth.
He is passionate about coding, technology and languages.