Presented by Drew Mayhills of Shenton College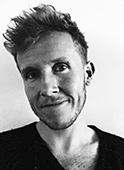 In this highly interactive and immersive session, Google Certified Educator and Technology Innovation Coordinator at Shenton College Drew Mayhills will showcase best practice workflows for Google Apps for Education in the secondary education context.
Intended Audience: All those concerned with the Australian Curriculum – Digital Technologies and Australian Curriculum – ICT General Capabilities, – Middle School, Secondary, Upper Secondary,
About the Presenter:
Drew Mayhills is Technology Innovation Coordinator at Shenton College, where he trains staff and students how to unlock their creative potential through a range of educational technologies.
A teacher, leader and researcher, Drew is currently studying the relationship between the creative use of technologies and wellbeing in secondary schools at Murdoch University.
Named Beginning Teacher of the Year in 2012 in the DoE Education Awards, Drew has presented interstate and overseas at the Asian Conference for Technology in the Classroom, the West Australian Land Information Systems Forum, MusicEDNet's DAYTiME Conference, Edith Cowan University EdTech Twilight Sessions and in a range of secondary schools.
Connect with Drew:
Facebook: Drew Mayhills
Twitter: @DrewMayhills
Soundcloud: www.soundcloud.com/mayhills