Zen and the Art of Illustrator
Illustrator from Adobe is the number one drawing program, and with this workshop hopefully you'll soon start to understand why.
With a little know-how and a few clicks of your mouse, you can learn to draw nearly anything your mind can imagine!
The first time you run Illustrator, you'll probably think that Adobe Intimidator would be a more appropriate name.
While it's true this application has many different tools, panels, customizable options, and special features that you will need to understand to get the most out of it, Adobe does a great job of creating tools and panels that have repeating functionality, making it easy for you to learn the program quickly and intuitively.
Don't be fooled by Illustrator's vastness, however, because you will find a unique, consistent logic underlying it all.
After you master a few basics, all the rest falls nicely into place.
Target Audience: Beginners welcome.
.
About the Presenter: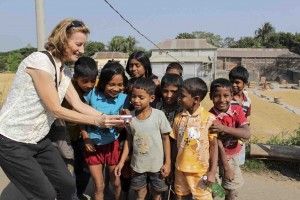 Vic Gecas began teaching in 1977. He has taught in government and non government high school's in Western Australia.
In July 2009 Vic made the decision, with his wife, to work in Dhaka, Bangladesh as Computing and ICT Integrator teacher. This introduced him to the International Baccalaureate.
The IB program is a leader in international education with students being encouraged to be active learners, well-rounded individuals and engaged world citizens.
In July 2011, Vic moved to Singapore, working with staff in ICT development and curriculum integration at ISS International School.
Vic Gecas is an active participant in online discussion groups and promotes content creation by students and teachers. He has presented many professional development sessions on animation and desktop publishing at conferences in Singapore, Hong Kong and Perth, and is an ECAWA Educator of the Year.
Vic has spent years reflecting on how we think about technology and how that influences our ability to use and deploy it creatively.
.
Join Vic Gecas at the ECAWA 2013 State Conference on Friday the 11th of October at Penrhos College.
Download