Breakout

Presented by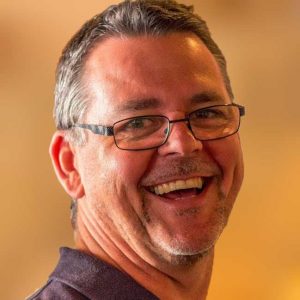 Chris Betcher
Director of Professional Learning ANZ, EdTech Team
Don't work hard, work smart!
Why spend hours doing things that could be done in seconds?
This workshop will show you a range of amazing productivity ideas and ways to automate common tasks so that you spend less time doing repetitive work and more time on the things that really matter.
Putting these ideas to work will literally save you hours of time!
⇒ Chris Betcher has kindly made the slides for his presentation available at https://sites.google.com/edtechteam.com/betcherecawa/home
Intended Audience

All those interested in General Primary; Middle / Upper Primary; Middle School; Lower Secondary (7 – 10); Senior Secondary (11 – 12)
About the Presenter:
Chris is Director of Professional Learning for EdTechTeam ANZ.
As a passionate educational technologist he is committed to assisting teachers and students use digital technology in engaging, creative and meaningful ways.
He has taught in Australia and Canada, and regularly speaks and presents at events around the world.
He was recognised as the ICT Educator of the Year by the Australian Council for Computers in Education, Australia's ISTE affiliate. He is a Google Certified Innovator, Google Education Trainer, Google Certified Administrator, Adobe Education Leader.
Chris has a curious mind, asks way too many questions, and likes making interesting things out of zeroes and ones.
Join Chris Betcher at the ECAWA 2017 State Conference at ECU Mount Lawley.