Digital Technologies Explained for Teachers of Primary Students
Presented by Michelle Pestel of Peter Moyes Anglican Community School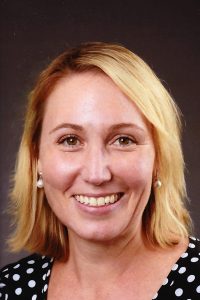 In this workshop, Michelle Pestel will define the vocabulary used in the Digital Technologies WA curriculum outcomes.
Michelle will outline the types of 'Computational Thinking' relevant to Primary students and provide you with examples and resources to use in your classroom. She will emphasise the importance of these skills in relation to future innovations.
Michelle promises to engage and excite you with samples of free coding exercises suitable for ages 4-12 as well as demonstrate with some programmable robots.
Her intention is to develop your understanding of the Digital Technologies outcomes, provide you with ideas and resources for teaching, integrating and assessing students' learning in this area.
Michelle is also willing to share her experience with 1:1 and ICT integration.
To get the most from this presentation participants should bring their own mobile computing device.
Intended Audience: All those concerned with the Australian Curriculum – Digital Technologies,  Australian Curriculum – ICT General Capabilities, Early Childhood, Primary
About the Presenter:
Michelle Pestel has an ECU Bachelor of Arts in Psychology (1999) and ECU Graduate Diploma in Primary Education (2001). She has been a Primary school teacher for 15 years, mainly of upper primary. In that time she has worked at John Septimus Roe Anglican Community School in Mirrabooka, Majella Catholic Primary School in Balga, and Peter Moyes Anglican Community School in Mindarie.
Michelle's passions have always been in Science, Technology, Maths and ICT and she has had the 0.5 role as Primary ICT Integration Co-ordinator and the Numeracy Co-ordinator role 0.1 at PMACS for 1yr.
Michelle says that she thoroughly enjoys her co-ordinator roles, which enable her to support teachers in adopting 21st century pedagogy to facilitate the introduction of 1:1 devices at the school.
Michelle is particularly excited by the inclusion of Digital Technologies to the Australian Curriculum, and she is an avid user of social media for the purpose of gathering ICT related ideas and resources to use in the classroom.
Follow Michelle Pestel on Twitter @mich1879
Join Michelle Pestel at the ECAWA 2016 State Conference at ECU Mount Lawley.