TIPS to transform learning activities with iPads
Presenter: Dr Jenny Lane of Edith Cowan University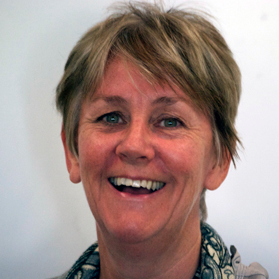 Join the expert in this area,  Dr Jenny Lane, to find out more about using iPads in your classroom for teaching and learning, with:
TIPS to transform learning activities with iPads
Dr Jenny Lane has been working with teachers researching the use of iPads in schools for the past three years.
Jenny writes a blog on iPads for teachers called TIPS- TPACK iPads in Schools – http://Edujen.com. Each week Jenny receives emails and questions from teachers on how they can get the most out of the iPads in their classroom.
In this collaborative session Jenny will be sharing what she has learnt from her own research and leading researchers around the world, as well as some of the questions most frequently asked by teachers.
.
The aim of the session is to see how we can use the findings of the latest research to shift pedagogy from a substitution level to designing learning activities that are exciting and engaging and most importantly promote authentic deep learning.
The session is suitable for teachers of all grade levels and curriculum areas.
.
If you have an iPad please bring it with you to the session loaded with the following apps:
Book Creator, Edmodo, Skitch, itunesU, popplet, evernote, doc scanner, qrafter, telegami.
You only need the free version of these apps, and they must be installed before you come to the Conference venue.
.
Before you come to the Conference please go online to www.edmodo.com and set up your own Edmodo account in preparation for the session, because the resources will be uploaded to this site.
.
Agenda
We will begin with the question:
"What can I do with this device when I take it out of the box?"
The next most frequently asked question is, "What is a good App?"
Another question we will discuss is, "How does this fit into the curriculum?"
Then we will look at the Australian curriculum to see how these devices can be used in a range of curriculum areas in a transformative way. We will use the affordances of the technology to develop learning activities that were not possible without the use of the technology.
.
Transform your teaching by using design thinking strategies to evaluate, design, curate and create your own engaging resources for your class.
We will review key features of iTuneU, a range of blog platforms, e-book creators and learning management platforms suitable for use in schools.
.
Please note:
Numbers in this workshop are limited and a URL  for bookings will be made available to REGISTERED Conference delegates a week before the workshop.
.
Join Dr Jenny Lane at the ECAWA 2014 State Conference on Monday the 14th of April at Penrhos College.
Download