A Full Day Masterclass
Hosted by Great Southern Grammar
Minecraft Education Edition is an engaging way to teach coding, problem-solving, and the design thinking process in the Digital Technologies classroom.
Along with Code Connection, you can use Microsoft's MakeCode and JavaScript to use either a block-based or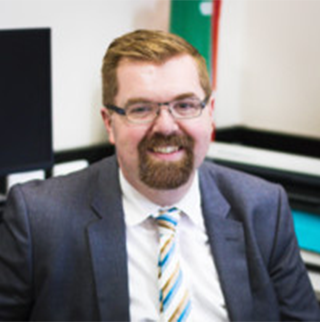 text-based approach. facilitating differentiation, and also address the syllabus areas of the Western Australian Digital Technologies curriculum.
Keiran Bailey will share examples of how he has used Minecraft in his classroom and how you can get started, and we'll go on a hands-on deep dive into the world of coding in Minecraft using the Agent and the Builder to create something amazing!
Objective:
To understand how game-based learning and Minecraft can engage students to connect with the Digital Technologies curriculum.
The workshop will help you to learn the fundamentals of Minecraft and how to talk the 'language'.
You will experience your first 'night' in Minecraft survival, and look at ways that both 'survival' and 'creative' mod can help you develop curriculum-integrated lessons with a real focus on student-centred learning and game-based learning pedagogy.
You will also begin to develop your Digital Technologies skills using Microsoft MakeCode with Minecraft, linking closely to the WA Digital Technologies curriculum. The session will also touch on other ways you can integrate Minecraft in your schools to support social and emotional development through an extra-curricular approach
Presenter:
Kieran Bailey of Great Southern Grammar
AITSL Standards:
Consider: 2.1, 2.3, 2.6, 3.1, 3.2, 3.3, 3.4, 4.5, 5.1, 6.2, 6.3, 7.4
Requirements:
Participants should bring a laptop with Minecraft Education Edition installed. This is available from education.minecraft.net.
The presenter will have a limited number of generic, licensed accounts, but participants should pre-register for a Minecraft Education Edition account, and check with their school IT Department to ensure that they have permissions that will allow this application to be run on their device.
CEWA and Department of Education staff will have access through their Office 365 subscription, but again, should confirm this with their IT Department and access the application on their device well ahead of arriving at the venue.
WiFi access will be provided at the venue. Join GSG-Visitor with email address visitor@gsg.wa.edu.au. The password will be provided on the day.
Intended Audience:
Those interested in STEM, Middle / Upper Primary, Middle Secondary (7 – 10)
Group Size:
25 tickets will be available.
Outline of the Day:
Friday the 7th of June

9:00 am – Registration
9:30am – Introduction to Minecraft and Game-based Learning
10:00am – Morning Tea (provided)
10:30am – 12:30pm  – Learn the language of play in Minecraft / Build curriculum links
12:30pm -1:30pm – Lunch (provided)
1:30pm – 3:30pm – MakeCode and Digital Technologies / Design a lesson
Location:
Great Southern Grammar, 244 Nanarup Road,Albany, Western Australia, 6330 Room: FabLab
Parking:
Parking is available at the rear of the school near the Multi-Purpose Sport Centre. please sign-in at the Administration building as soon as you arrive.
About the Presenter:
Kieran Bailey is a Manager of IT Services, Digital Technologies teacher,  Vocational Education teacher, and 2018 Global Minecraft Mentor.
Kieran has worked in education for the past 14 years, starting out providing IT and technical support to teachers and support staff while transitioning to the classroom.
He has a strong passion for technology, supporting children as the grow and develop into a constantly changing world.
He has a passion for game-based learning and the use of Minecraft and the social benefits it brings to children.
Kieran is also interested in exploring the changing nature of the workforce, what our children should expect, and ways we can help children to think less like a computer and more like a human
Connect with Kieran Bailey:
Twitter: @kieranbailey
Flipside with Mr Bailey – 
Read about Mr Bailey – Minecraft puts history in with the bricks – https://thewest.com.au/news/albany-advertiser/minecraft-puts-history-in-with-the-bricks-ng-b881140331z
Tickets for the Albany Masterclasses may be selected at http://bit.ly/ECAWA2019Carnival_AlbanyTickets 
Scroll down and choose the appropriate tickets.
Join Kieran Bailey at the ECAWA 2019 Carnival of Computing  on Friday the 7th of June.