Masterclass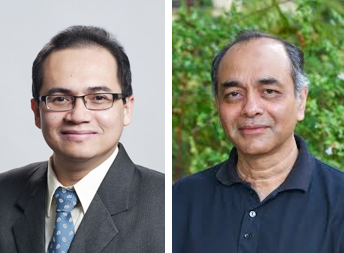 This masterclass will introduce participants to Virtual Realities.
It will also teach participants how to develop a basic VR application using the Unity 3D game engine and deploy it onto a VR headset.
Each participant will have hands-on experience.
Presenters:
Dr Mohd Fairuz Shiratuddin and Mr Shri Rai

Objectives:
To understand what VRs are

To know how to develop a VR 

To deploy it onto a VR headset
AITSL Standards:
Consider: 2.1, 2.3, 2.6, 3.1, 3.2, 3.3, 3.4, 4.5, 5.1, 6.2, 6.3, 7.4
Requirements:
Participants are expected to bring and work on their own computers
WiFi access will be provided at the venue.
Intended Audience:
TBA
Group Size:
20 tickets will be available.
Schedule:
Friday the 7th of June
9:00am – Registration
9:30am – Welcome and Introduction
10:00am – Morning Tea (provided)
10:30am – Introduction to VR/AR/MR (presentation) and Setting up the VR headset for the first time (hands on)
12:30pm – Lunch (provided)
1:30pm – 3:30pm – Development of a VR application using Unity 3D (hands on)
Location:
Murdoch University, Murdoch, 90 South Street, Murdoch WA 6150 Room: TBA
Parking:
TBA
About the Presenters:
Dr Mohd Fairuz Shiratuddin and Mr Shri Rai are based at Murdoch University
Tickets for the Perth Masterclasses and the Carnival Dinner may be selected at http://bit.ly/ECAWA2019Carnival_Perth_Tickets
Scroll down and choose the appropriate tickets.
Join Mohd Fairuz Shiratuddin and Shri Rai at the ECAWA 2019 Carnival of Computing  on Friday the 7th of June.