A "Hands On" Workshop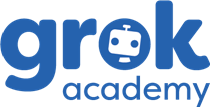 Teaching programming can be a challenging task, but utilising the right pedagogies and tools can transform it into an enjoyable and fulfilling experience for educators and learners alike.
In this hands-on workshop, Grok Academy will explore some of the proven pedagogies that can be used to teach programming, such as PRIMM (Predict, Run, Investigate, Modify, Make), and Parsons Puzzles.
Find out how these pedagogies can scaffold learning to help students develop skills and confidence in programming.
Grok Academy will provide practical tips and resources on how to craft effective programming instruction that engages and inspires students.
Read about more of the Grok Academy presentations at Grok Academy at #ECAWA2023
A Note for Grok Fans and "Regulars":
This presentation is a combination of Teaching Coding plus Code Craft
Presenters:
Grok Academy Team Members: Adrienne Williams and Rob Poulter
Location:
Christ Church Grammar School, Claremont
Join the Presenter and Team from Grok Academy at the ECAWA 2023 State Conference on Thursday the 5th and Friday the 6th of October, 2023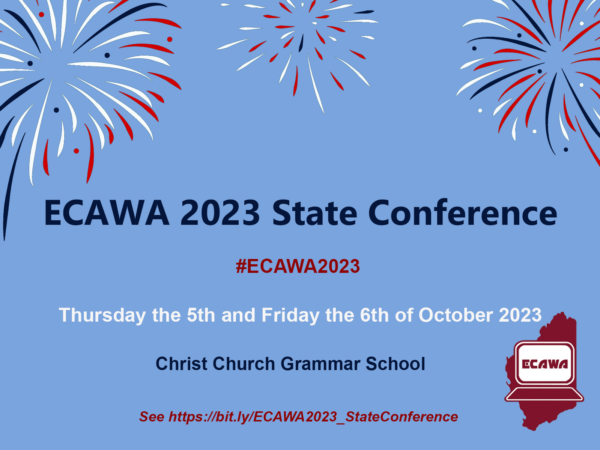 ---
In brief:

ECAWA 2023 State Conference
Main page: https://ecawa.wa.edu.au/conferences/2023-state-conference/
Dates: Thursday the 5th and Friday the 6th of October 2023
Venue: Christ Church Grammar School
Parking: Plenty of parking available or arrive by train and walk over to the school.
Presenters and Presentations: Presenters and Presentations  form
Registration and Conference Tickets: See https://ecawa.wa.edu.au/professional_learning/professional-learning-event-tickets/ Choose your ticket and pay online
Record keeping: Certificates recording your participation in this event will be made available at the event
Enquiries: contact secretary@ecawa.wa.edu.au