Presentation and Workshop
The CME Digital Technologies Challenge program is a co-design partnership between WA resources companies and curriculum design experts GROK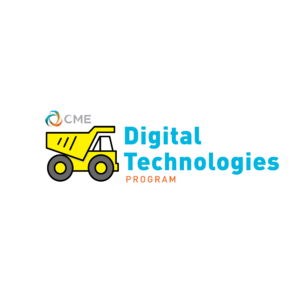 Academy. Initially developed as a pilot project for Pilbara schools in 2020, the Challenges are now being made available for schools across WA.
Supported by CME Members, there are currently over 40 schools, 2000 students and 87 teachers who are participating in the program.
Engaging students in pre-primary to year 10, the challenges develop student's skills from step and sequence to python script coding.
Each challenge provides students with authentic learning activities co-designed by industry and technical experts, demonstrating practical applications of Automation and Data Science uses within the industry, including careers and entry pathways.
The Automation and Data Science Challenges will create the most authentic, engaging, challenging, and rich activities possible to support students and teachers as they learn Digital Technologies and as it relates to General Capabilities. Incorporating online and offline activities, students can experience programming and coding through utilising Bee-bots, micro: bits, micro: cars, blockly and python through the GROK Academy.
Presenter:
Andrew Grigg – Chamber of Minerals and Energy WA (CME) Digital Technologies Learning and Development Lead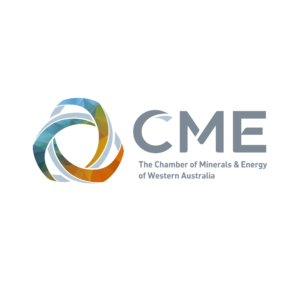 Intended Audience:
Those interested in STEM, General Primary, Junior Primary, Middle / Upper Primary, Middle Secondary (7 – 9)
Requirements:
WiFi access will be provided at the venue.
Location:
Christ Church Grammar School, Claremont, Senior School Staff Room.
About the Presenter:
Andrew Grigg is the Chamber of Minerals and Energy WA (CME) Digital Technologies Learning and Development Lead. Through his role he supports Primary and Secondary teachers with the CME Digital Technologies Challenges Program, from understanding to classroom implementation.
Prior to this role, he was an educator, integrator, and former head of department with digital technology for 26 years. His teaching experience includes ATAR (Computer Science/ AIT), Digital Technologies K-12, International Baccalaureate (PYP, MYP) and as a marker/ Examiner for Applied Information Technology. He is a strong believer that supporting the professional development of a teacher is how best to achieve successful outcomes for our students. When schools commit time, resources and support for teachers, the results are a positive school environment and culture.
Andrew Grigg has a bachelor's Honours Degree in Manufacturing Engineering, a Graduate Diploma in Education (Major: Mathematics and Minor: ICT) and a Masters by Research in Education – "Evaluating the effect of the digital divide between teachers and students on the meaningful use of information and communication technology in the classroom".
Join Andrew Grigg  at the ECAWA 2023 State Conference  on Friday the 6th of October, 2023 at Christ Church Grammar School.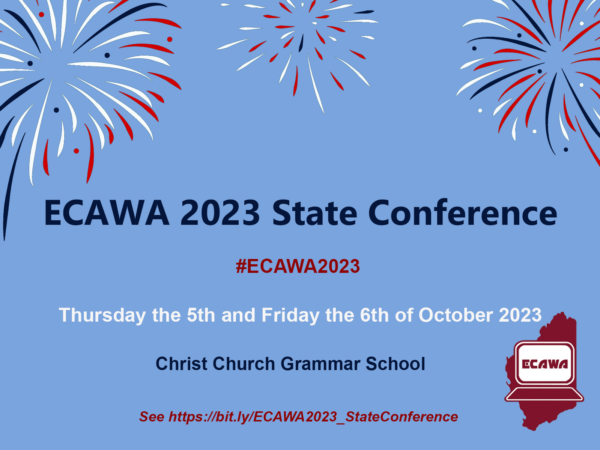 ---
In brief:

ECAWA 2023 State Conference
Main page: https://ecawa.wa.edu.au/conferences/2023-state-conference/
Dates: Thursday the 5th and Friday the 6th of October 2023
Venue: Christ Church Grammar School Download the map: https://ecawa.wa.edu.au/wp-content/uploads/2023/09/CCGS-Campus-Map-2023.pdf
Parking: Plenty of parking available or arrive by train and walk over to the school.
Presenters and Presentations: https://ecawa.wa.edu.au/conferences/2023-state-conference/presenters-and-presentations/
Registration and Conference Tickets:  https://ecawa.wa.edu.au/professional_learning/professional-learning-event-tickets/ Choose your ticket and pay online
Record keeping: Certificates recording your participation in this event will be made available at the event
Enquiries: contact secretary@ecawa.wa.edu.au