This ECAWA Update was sent to members registered email addresses on the  2nd of June, 2021.
A Message from ECAWA President Michael King
Hello everyone
The Australian Curriculum has been reviewed, and a draft version of the new curriculum is available and open for comment.
If you would like to meet online for a conversation about the new curriculum, and discuss what you like about the new draft, what you think might be difficult, or make any other comments,  please join us online on Tuesday the 8th of June – next week – from 6.45pm for a 7.00pm start.
Even if you have already participated in such a discussion, it would probably be worthwhile for you to come along to this meeting as the people, the insights and material discussed will vary from group to group.
ECAWA will use the meeting to help create a formal submission for the consultation.
We will use Google Meet for the discussion and, for security purposes, the link to the online meeting will be sent only to those who have responded via the form at http://bit.ly/ECAWACurriculumReviewJune8th21
Please feel free to pass this meeting invitation (but NOT your personal meeting link) to colleagues who may wish to join the discussion, as this meeting is open to both members and non members.
warm regards,
Michael King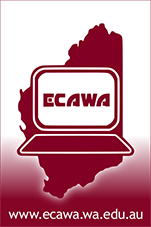 Michael King
President – ECAWA
ECAWA
The Educational Computing Association of Western Australia (Inc)
w: ecawa.wa.edu.au    e: president@ecawa.wa.edu.au