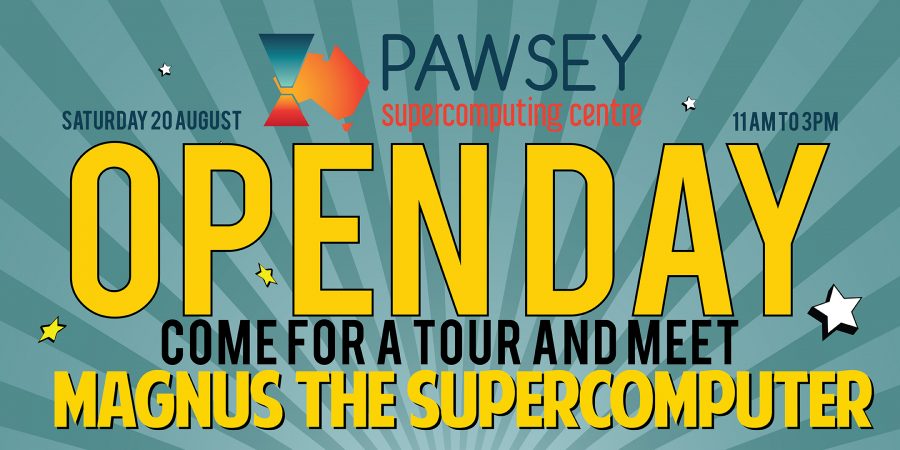 Family friendly Open Day at the Pawsey Centre on Saturday 20 August (as part of WA Science Week).
The Pawsey Supercomputing Centre Open Day will be held on Saturday 20 August 2016, as part of National Science Week.
The Open Day is a great opportunity to meet with Pawsey experts and discover what goes on behind the scenes about BIG SCIENCE in Australia.
This event will bring together researchers, industry representatives, students and the general public to learn all about supercomputers, their history, the benefits they can bring to society and the outcomes that Pawsey systems are delivering to help Australian growth and advancement.
More information and ticket bookings at https://www.pawsey.org.au/pawseyopenday/