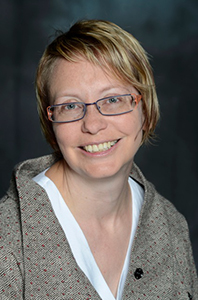 Associate Professor Katrina Falkner, Head of School in the School of Computer Science, Faculty of Engineering, Computer and Mathematical Sciences at the University of Adelaide in South Australia, will be a Keynote Speaker at the ECAWA 2014 State Conference.
Katrina leads the Computer Science Education Research Group, and has a strong interest in applying and understanding social constructivist pedagogy.
Her research work in the areas of collaborative learning, contributing student pedagogy and authentic, collaborative problem solving has been published both nationally and internationally.
On Tuesday the 15th of April Katrina Falkner will speak on The CSER Digital Technologies MOOC: Addressing the Challenge of the new Digital Technologies Curriculum.
.
.
The ECAWA 2014 State Conference will be held at Penrhos College in Como, on Monday the 14th and Tuesday the 15th of April, 2014, at the beginning of the first week of the April school holidays.
.
See https://ecawa.wa.edu.au/conferences/ecawa-2014-state-conference/
.
Watch for further announcements or email secretary@ecawa.wa.edu.au for any additional information.