with Vic Gecas at the ECAWA 2013 State Conference!
Presenter: Vic Gecas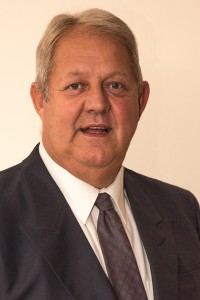 Illustrator from Adobe is the number one drawing program, and with this workshop hopefully you'll soon start to understand why.
With a little know-how and a few clicks of your mouse, you can learn to draw nearly anything your mind can imagine!
The first time you run Illustrator, you'll probably think that Adobe Intimidator would be a more appropriate name.
While it's true this application has many different tools, panels, customizable options, and special features that you will need to understand to get the most out of it, Adobe does a great job of creating tools and panels that have repeating functionality, making it easy for you to learn the program quickly and intuitively.
Don't be fooled by Illustrator's vastness, however, because you will find a unique, consistent logic underlying it all.
After you master a few basics, all the rest falls nicely into place.
Target Audience: Beginners welcome.
.
Join Vic Gecas at the ECAWA 2013 State Conference on Friday the 11th of October at Penrhos College.
Download