Surviving and Thriving in Diverse Classrooms:


Technologies to Support Teachers, Learners, and Those with Special Needs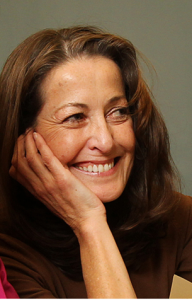 Educators today are called upon to meet a number of competing demands: prepare a highly diverse student population with 21st century skills, cover the national or state mandated curriculum in the time frame provided, ensure that all students can pass whatever forms of assessment the policy makers and prevailing test publishers believe represent these skills, and do this with reduced or limited resources.
Increasingly, students with disabilities are included in mainstream classrooms adding another layer of challenges for the classroom teacher.
In this talk Professor Mitchem will demonstrate interactive, innovative and practical technology-based solutions for the struggling learner as well as the student with special needs ways that others are identifying and integrating technology into the lives of those with disabilities.
A sample app developed with FileMaker Pro will be shown to illustrate how technology can help shift the responsibility from the teacher to the student, even the student with special needs.
A discussion of future challenges and directions for those working in this area will conclude the presentation.
Kate Mitchem is a Professor in Special Education at California University of Pennsylvania, where she also holds the Edith L. Trees Endowed Chair. Her research has resulted in numerous grants, academic articles, and chapters in edited books.
Professor Mitchem's previous work involves the research and development of multimedia cases to support preparation of teachers of students with special needs and the development academic and behavior support software to support children ages 5-18 (http://kidtools.org and http://strategytools.org) in school and community settings.
Kate Mitchem is currently developing app templates for mobile devices that support video, audio, web searching for teachers to individualize for their student and/or content needs.
Join Professor Kate Mitchem at the ECAWA 2013 State Conference on Friday the 11th of October at Penrhos College.
.
Download