Scootle and Resources for the Australian Curriculum – at the ECAWA 2013 State Conference
Presenter: Jan Clarke of AISWA
Scootle is the portal through which educators across Australia can access  more than 20,000 digital curriculum resources.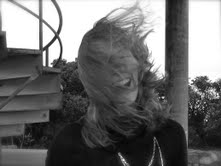 Scootle provides easy ways for teachers to find, organise and use the digital resources , which include interactive, multimedia resources, open-ended tools for teachers and students to create learning resources, interactive assessment resources, work samples, collections of curriculum resources and themed lesson plans.
Content can be searched in many ways, including by Australian Curriculum relevance or Year level. Teachers can use Scootle to create personalised "learning paths" for students or a collaborative space where students can securely chat and share resources.
This BYOD workshop will introduce participants to the basics of Scootle and guide participants in an exploration of the resources and the creation of customised learning paths and collaborative spaces.
Workshop Requirements:
Participants will need to be able to access their school email in order to register for Scootle.
iPad users will need a browser app that plays Flash (e.g. Puffin) in order to view the "interactives".
.
About the Presenter:
In her role as the F-12 ICT integration support consultant for AISWA, Jan Clarke works with teachers and school leaders in a broad spectrum of about 170 primary and secondary schools around the state.
Jan has K-12 and VET teaching experience and has taught in all jurisdictions – the last 25 years with technology. The joy of her job is to assist such a diverse range of teachers to harness technology to support pedagogy… and, in the process, surprise and delight themselves (and their students!) with new skills, attitude, confidence and resilience.
.
.
Join Jan Clarke at the ECAWA 2013 State Conference on Friday the 11th of October at Penrhos College.
Download