Keynote Address
Cybersecurity: Can't see it touch it or feel it, do cyber-attacks exist?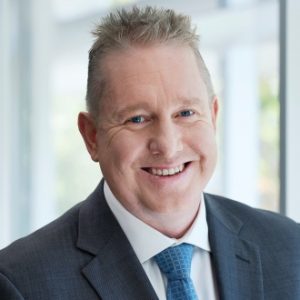 What is a cyber-attack?
Is it virus protection? Is it credit card fraud?
Is it a text message outlining you have links to a Nigerian prince?
This may be true for an IT environment, but if the attack is successful, what is the worst that can go wrong?
Loss of money?
Loss of data?
But it isn't fatal, unless you happened to be involved in a certain online dating app, and when you got home your partner found out!
So, IT or Information Technology is only half the story, there is this domain called the Operation Technology or OT Environment.
The OT environment is associated with industry, such as water utilities, electricity, oil & gas plants. In the OT environment, when something goes wrong such as poisoned water supply or an explosion on a gas plant, it is catastrophic and likely fatal. It is critical to understand the OT environment and what it means to society if a cyber-attack occurs.
During this talk, I will explore what cyberattacks are and what would be the possible scenarios following a cyberattack on critical infrastructure.
.
Presenter:
Glenn Murray
Location:
Christ Church Grammar School, Claremont, IT Centre
About the Presenter:
Glenn is an accomplished executive with extensive experience in leading multi-million dollar projects in ASX listed companies. Primarily focused in the application of information, communications, technology and cybersecurity solutions across the oil and gas, public, mining, heavy vehicle manufacturing, mining, defence (Electronic Warfare) and telecommunication industries.
Over a number of years, Glenn has built an extensive global network of intelligence and cybersecurity professionals including c-suite level. This combined with a passion for technology and cybersecurity innovative solutions, allows him to be up to date with the latest cyber threat landscape (with associated cybercriminals) and as well as the competitive landscape within industry. He has a proven history of thought leadership through presenting at industry events, TEDx, magazine publications, academic publications, news articles and media interviews.
Glenn's military background and focus on national security has built a passion for cybersecurity and protecting the world we live in.
Read more about Glenn Murray at https://www.linkedin.com/in/glenn-murray/
Join Glenn Murray for his Keynote Address at the ECAWA 2022 State Conference on Friday the 7th of October, 2022