A Workshop
Looking for resources to help teach your Preprimary to Year 2 students?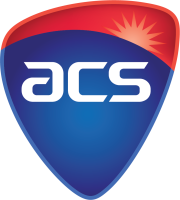 Want lots of ideas on how to use Bee-Bots and algorithms in your classroom? – Then this is presentation for you!
Catherine will show you a resource pack full of ideas and lesson plans to help you teach the Digital Technologies Syllabus for our junior students.
Walk away with units of work ready to be implemented into your classes immediately.
Presenter:
Catherine Newington,  ICT Educator Specialist  with the ACS – the Australian Computer Society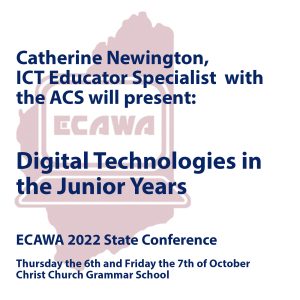 Requirements:
TBA
Intended Audience:
Those interested in the Junior Primary years
Location:
Christ Church Grammar School, Claremont, IT Centre
About the Presenter:

Catherine Newington is the ACS ICT Educator Specialist.
She leads the ACS ICT Educators national program to support schools to implement the Digital Technologies Curriculum.
Lessons promote skills such as authentic learning, critical and creative thinking, student driven learning.
Catherine is a registered teacher with over 12 years' experience, and she holds a postgraduate degree specialising in Education Technologies.
Join Catherine Newington at the ECAWA 2022 State Conference on Thursday the 6th and Friday the 7th of October, 2022