A Workshop
The Philosophical Community of Inquiry (P4C) pedagogy is an active, student centered approach to learning. It fosters the development of critical, creative and collaborative thinking that enables students actively engage in the significant ethical, moral and controversial issues within the Digital Technology and Computing curriculum.
It is a highly effective tool that can be used to implement the General Capabilities of Critical Thinking and Ethical Understandings in a relevant approach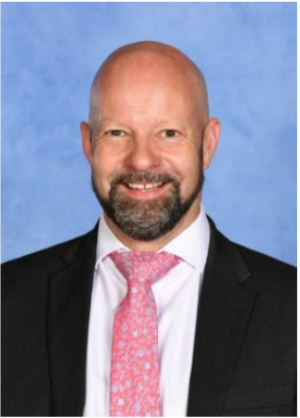 that fits inside the existing curriculum.
This lively, interactive and thought-provoking workshop aims to introduce teachers to the Philosophical Inquiry (P4C) pedagogy and promises transformative practice and practical ideas to engage students and teachers across the age ranges.
The pedagogy can be used in any Digital Technology and/or computing classroom from Year K-12 to enable students to consider the importance and approaches to ethics and ethical issues in digital tech and computing.
Presenter:
Dr Andrew Rogers
Intended Audience:
Those interested in STEM, General Primary, Junior Primary, Middle / Upper Primary, Middle Secondary (7 – 9), Senior Secondary (10 – 12)
Location:
Christ Church Grammar School, Claremont, IT Centre
About the Presenter:

Dr Andrew Rogers was named Australian Teacher of the Year (Secondary non-government) in 2021. He has 20 years+ of classroom teaching experience in both the UK and Australia.
Andrew currently teaches Religion, Philosophy and Ethics to Years 7-10, Philosophy and Ethics to Years 11 and 12, following the WACE ATAR and courses, as well as teaching Philosophy to Years 3, 4 and 5 extension students at Guildford Grammar School.
Andrew gained his 'Advanced Practice' Philosophy in Schools qualification in 2020, building on his 'Introduction to Philosophy in Schools' qualification in 2015.
He regularly employs the Philosophical Community of Inquiry (P4C) pedagogy in his lessons to raise student engagement and develop skills of critical thinking.
He has written articles for 'The Journal of Philosophy in Schools' and 'Questions'.
Andrew Rogers is the current Chair of the Association of Philosophy in Schools (APIS) and Chair of the SCSA Curriculum Advisory Committee (CAC) for Year 11/12 Philosophy and Ethics.
Andrew is a regular guest on the ABC Radio Perth Drive show in the segment 'It's all about the why'.
Andrew tweets regularly about Philosophy in Schools (#P4C) and its use across the curriculum at @philosophyteach
Join Dr Andrew Rogers at the ECAWA 2022 State Conference on Thursday the 6th and Friday the 7th of October, 2022