Dear ECAWA members,
It is with sadness that I inform you of the passing of Mr Paul Dench.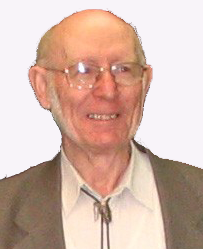 The family's notice from the West Australian reads:
PAUL DENCH Passed away peacefully at Juniper Annesley on Friday June 26th, aged 86. Loving and much loved husband of Joan for 64 years. Loving father of Alan, Alison, Phil, Jo and David. Grandfather to Evenda, Will, Tim, Hamish, Abbey and Charlotte. Great Grandfather to Amara. Paul had a tremendous impact on so many people through his varied careers and life, most of all his family. He will be sadly missed.
Paul was a valued Life Member of ECAWA. Paul was an active member of ECAWA over many years, and continued to attend ECAWA Conferences as long as his health allowed.
Paul's pioneering work in computing education in WA has brought benefits to generations of students.
Paul, who was the engineer at the Carnarvon Tracking Station, was co-author with the late Alison Gregg, of Carnarvon and Apollo: one giant leap for a small Australian town, published in 2010.
The Educational Computing Association of Western Australia extends very sincere condolences to Paul's wife and family.
Michael King
President
ECAWA 
Friends who wish to give thanks for the life and work of our highly esteemed Life Member, Paul Dench are welcome to share comments and memories on this page.
Any photographs you may wish to share with Paul's friends and family may be sent to secretary@ecawa.wa.edu.au for inclusion.
It would be much appreciated if you would send photographs at the highest resolution you have available.