An ECAWA Afternoon Workshop
On Thursday 17th of May, 2018 at Warwick Senior High School
Presented by:
♦Karen Alford
♦Robyn Cleaver
STEM / STEAM Education
This is an opportunity for secondary teachers of  Digital Technologies and those interested in enhancing STEM / STEAM education at their schools.
This term we are visiting Warwick Senior High School – winner of the Meritorious Leadership Award in the 2017 Governor's School STEM Awards.
Warwick staff will take us through their STEAM programs, application for the Award and Digital Technologies activities that are currently operating at their school.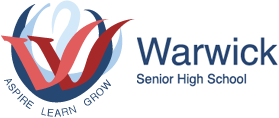 Read the announcement of their success
Read about their wind turbine project
Come along and join us!
In brief:
STEM / STEAM Education
Presenters: Karen Alford and Robyn Cleaver 
Date: Thursday the 17th of May, 2018
Time: 4.00pm – 6.00pm 
Venue: Warwick Senior High School, 355 Erindale Rd, Warwick WA 6024
Cost: Members – $25.00 (inc GST)           Non Members – $35.00 (includes GST but does NOT include membership of ECAWA)
Tickets:  A limited number of tickets are available. Tickets must be booked in advance, and are available from  http://bit.ly/ECAWAPLTickets
Parking and Access: Visitor parking is available
Queries: email secretary@ecawa.wa.edu.au