The CSER Digital Technologies MOOC:
Addressing the Challenge of the new Digital Technologies Curriculum
The new Australian Digital Technologies learning area positions Australia as one of the leading countries in addressing the urgent need to include computational thinking concepts and computer science skills into schooling curricula as early as the foundational years.
Understanding that many of our Australian teachers are pressed for time and that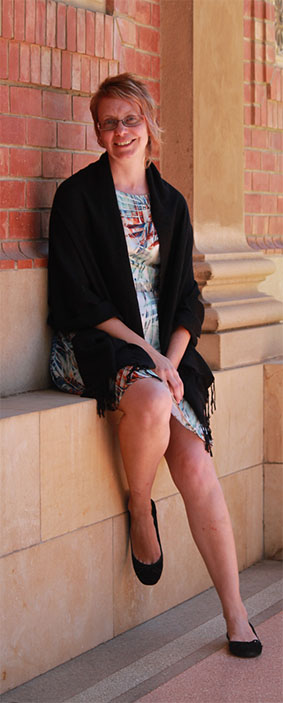 the curriculum is due to be implemented beginning in 2014, urgent action is required to provide teachers with the support they need so that they can deliver the best learning outcomes for our students and meet the new learning objectives.
In this presentation, Dr Falkner will discuss current moves in Australia to support a national Digital Technologies curriculum, and efforts in the CSER group at the University of Adelaide to support teachers and the new curriculum through a free, open online course – the CSER Digital Technologies MOOC.
Dr Falkner says,
In this new course, we address fundamental concepts as well as providing many examples of classroom activities that align specifically with the learning objectives from the new curriculum (F-6). We introduce activities that are both plugged (assuming technology) and unplugged (without technology) to provide flexibility in how these activities can be adopted and adapted in the classroom.
In this presentation, Katrina Falkner will demonstrate some of the activities that have been developed, and explore the MOOC and its new learning resources. .
Katrina Falkner is an Associate Professor and Head of School in the School of Computer Science, Faculty of Engineering, Computer and Mathematical Sciences at the University of Adelaide in South Australia.
Katrina leads the Computer Science Education Research Group, and has a strong interest in applying and understanding social constructivist pedagogy. Her research work in the areas of collaborative learning, contributing student pedagogy and authentic, collaborative problem solving has been published both nationally and internationally. .
.
Join Associate Professor Katrina Falkner at the ECAWA 2014 State Conference on Tuesday the 15th of April at Penrhos College.
See https://ecawa.wa.edu.au/conferences/ecawa-2014-state-conference/
Download
.