Building the Western Australian Twitter PLN (#WApln) – at the ECAWA 2013 State Conference
Presenters:
Michael Graffin of The Global Classroom Project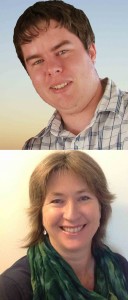 Kerry Muste of St Thomas More Catholic Primary School, Margaret River
Over the past year, we've been working to establish a Western Australian Twitter community; helping WA teachers learn how to use Twitter to connect, learn, share, and collaborate beyond their classroom and school walls.
Please join us for a hands-on workshop, where you will learn how to use Twitter and the #WApln to take charge of your professional learning, and connect your classroom with the world!
Please BYO mobile devices with a Twitter app installed prior to arriving at Penrhos College (Twitter, Twitterific, HootSuite).
Join Michael Graffin and Kerry Muste at the ECAWA 2013 State Conference on Friday the 11th of October at Penrhos College.
Download