A hands-on workshop for teachers by teachers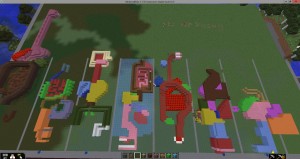 Come and explore the world of MinecraftEdu with your own device.
Discover the virtual worlds that our students currently learn in, and explore the worlds they create.
Learn how to be a teacher who uses MinecraftEdu to engage their students.
No experience is necessary!
Join presenters Grant and Megan Pusey at Churchlands Senior High School in the first week of the April school holidays on Monday the 11th of April for a full morning of professional learning that will help you to get started with or to do more with, this very exciting resource.
To participate you will need your own computer – PC or Mac – along with an external mouse, and with java already installed.
At the workshop you will install the licensed MinecraftEdu software to use during the session. Please ensure that you have Administrator access to your computer that will allow you to complete the installation.
We will  also discuss what we know of the "where to from here", with Microsoft acquiring MinecraftEDU.
Summary information and example worksheets and lesson plans will be available at the workshop.
Places in this workshop are limited.
About the Presenters: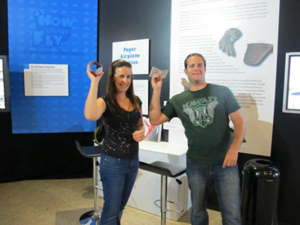 Both Grant and Megan Pusey are Science teachers who use MinecraftEdu to engage their students in their classrooms.
After spending time as a scientist in academia and in industry, Grant moved into secondary teaching at Churchlands Senior High School. He has an enthusiasm for the use of technology in the classroom and enjoys experimenting with new ways to get his students' attention.
Megan has worked for science museums, communicating complex ideas through exhibits, hands-on activities, articles and live action science shows. Since moving into science teaching at Penrhos College, Megan has experimented with using video games in her science classroom.
In brief:
MinecraftEdu – A hands-on workshop for teachers by teachers
Presenters: Grant and Megan Pusey
Time: 9.00am – 12.00pm
Venue: Churchlands Senior High School – go to Main Reception to sign in and be directed to the correct room
Parking: Memory Place Carpark
URL for Java Download: https://java.com/download
Cost: ECAWA members $2.00        Non Members $5.00
This is a contribution toward the cost of morning tea, as well as a gift for the presenters
Record keeping: Certificates recording your participation in this event will be made available at the event
Enquiries: contact secretary@ecawa.wa.edu.au
Register: Register now!