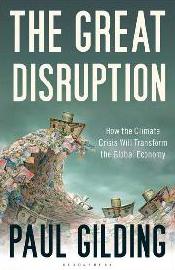 Meet Paul Gilding as he discusses his book The Great Disruption: How the Climate Crisis Will Transform the Global Economy.
Key points of discussion: 
– The crisis is inevitable
– We are no longer saving the planet, we are saving humanity
– Business and economic implications of the great disruption
– The one degree war
Paul is a great speaker and is very engaging. He recently spoke at the University of Sydney at a lecture presented by the Institute of Sustainable Solutions and Sydney Ideas.
You are invited to join us for his inspirational talk on Monday the 28th of March, from 6.15pm.
Paul Gilding will speak in the Redmond Learning Centre at Aquinas College and then tea and coffee will be served while conversation, book sales and book signings continue.
Dymocks Garden City will have copies of 'The Great Disruption' available that evening.
Obtain your free tickets to this event by calling 08 9450 0618 or by emailing library@aquinas.wa.edu.au or secretary@ecawa.wa.edu.au
About Paul Gilding:
(from: http://www.abc.net.au/tv/bigideas/stories/2010/09/14/3010491.htm )
Paul Gilding is a former Executive Director of Greenpeace International. His 20-year involvement with social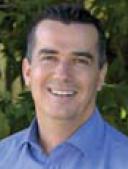 change organisations has enabled him to assist business in forecasting and taking advantage of emerging trends.
In 1995, Paul established Ecos Corporation an international consultancy providing strategic advice on sustainable business issues to leading corporations including DuPont, SC Johnson, the Ford Motor Company, BP (formally BP Amoco) as well as Australian corporations including BHP, Lend Lease, Pacific Power and Western Mining Corporation.
He has received the prestigious Tomorrow Magazine Environmental Leadership Award, included in "Time's Global 100 Young Leaders for the New Millennium" and an Australia Day Award for Outstanding Achievement for services to the environment.
In 1992 he was appointed a Global Leader for Tomorrow by the World Economic Forum.
In brief:  
This is a FREE event Including an author talk, question and answer time, book sales and book signing 
Date:
 Monday 28 March, 2011
Time:
 6.15 pm for 6:30 pm
Venue:
 Redmond Learning Centre Aquinas College, Mt. Henry Road, Salter Point 
Bookings/ Enquiries:
 Phone: 9450 0618 or email  
library@aquinas.wa.edu.au
 or
secretary@ecawa.wa.edu.au
Parking at Aquinas College:
.
Also, coming in May – 'An Evening with Maggie Hamilton – What is Happening to Our Boys?'