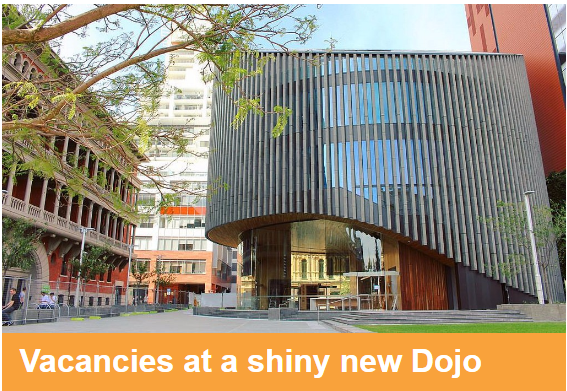 Have you subscribed to receive news and information from CoderDojo WA?
If you haven't gotten around to it yet, read the April Newsletter here and consider subscribing at http://coderdojowa.org.au/mailing-list/
KEY MESSAGES FOR APRIL
The City of Perth Library are about to launch a brand new shiny after-school Dojo and have vacancies for Ninjas. Places are limited, book now.
Do you live in or around Collie or Bunbury and want to get involved with CoderDojo WA? Thanks to a new partnership with South32, we are headed your way soon to help support the growth of new Dojos. 
Tickets are now available for our mid-year celebratory event, Humans of CoderDojo WA II, which is taking place on the evening of Tuesday 6th June. All welcome, but please book to claim your place.
We are looking for keen beans (humans) to be part of organising a whole-community DojoCon that will be hosted at Murdoch University on Monday 25th September, a public holiday. Please email coderdojowa@fogartyfoundation.org.au if you could help in any way. Bonus points if you have the capability to build a giant sculpture out of lego for display.
ARE YOU THE PARENT OF A YOUNG PERSON WHO HAS ATTENDED A DOJO? Please please please complete this snap poll that should take you only a minute or so. We need at least 100 responses for the data to be useful. Thank you in advance!
Thanks for reading,
Karen Wellington
CoderDojo WA Program Manager