Ms Robyn Smith – ECAWA Opening Keynote Speaker
The Australian Digital Technologies Curriculum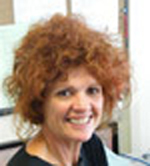 Ms Robyn Smith is Director, Curriculum, Assessment and Moderation at the School Curriculum and Standards Authority.
A digital technologies curriculum offers the potential for creativity and command of content and skills.
This keynote address will outline how the School Curriculum and Standards Authority is working with generalist teachers and learning area specialists to adapt the Australian Digital Technologies Curriculum to suit the needs of the students and teachers of Western Australia.
.
The presentation will also outline the strategic planning and partnerships available to help teachers  and students navigate the complexities of a digital technologies curriculum from  Pre-Primary to Year 10.
.
.
.
Join Ms Robin Smith at the ECAWA 2014 State Conference on Monday the 15th of April at Penrhos College.
Download