A Full Day Masterclass
in two parts with three fabulous presenters – and followed by a chance to relax and share your experiences with colleagues!
Work through the Engineering Design Process with empathy generated from 'need finding' activities seeded by the UN Sustainability goals. With a guide on the side you will access Every :Bit from the CSER lending library of electronic and robotic resources in order to Design, Invent and Learn; Play or Pilot in Apprentice or Master Class Mode while creating and programming anything from e-textiles and wearable tech to autonomous robotic devices that will swim, fly, collect data or you create (you will be able to choose your own learning trail).
Participants will work through a series of sessions that fall under the Masterclass Every: Bit Counts.
1. Interactive Problem Based  Based Learning Design
Presenter: Maree Whitely
Interactive Problem Based Learning for our Human Society
This masterclass provides all the tools required to design your Digital Technologies PBL journey within your school culture, starting with real-world issues and challenges in your local area.
By the end of this hands-on session, you will be introduced to:
An interdisciplinary, way of thinking about teaching and learning.

Creative planning with links to multiple Learning Areas, General Capabilities and Cross-curriculum priorities.

Opportunities to design authentic and meaningful inquiry and engineering tasks before you Invent and Learn.

Social media and online support to connect and collaborate with like-minded global educators.
2. Every :Bit Counts
Presenters: Robin McKean and Hollie Roberts
Invent and Learn; Play or Pilot in Apprentice or Master Class Mode.
The class continues as you:
Access CSER Lending Library Micro:bits, Arduino and wearable tech.

Understand t

he principles of aerodynamics

and science needed to program, drive or communicate with your own Micro:bits, mBots, Airblocks or electronics.

Bring your designs to life as you create and construct

'fit for purpose' robotics, aircraft, hovercraft or your own variety of  DIY configurations for land, sea and air.
Our thanks to Geraldton Multipurpose Centre and Act Belong Commit, CSER- University of Adelaide and AISWA
AITSL Standards:
Consider: 2.1, 2.3, 2.6, 3.1, 3.2, 3.3, 3.4, 4.5, 5.1, 6.2, 6.3, 7.4
Requirements:
Participants are expected to bring and work on their own computers or tablets.
WiFi access will be provided at the venue.
Intended Audience:
TBA
Group Size:
25 tickets will be available.
Outline:
Saturday the 8th of June
9:00am – Registration
9:30am – Introduction to Every: Bit Counts
10:00am – Designing Problem Based activities
10:30am – Morning Tea (provided by CSER)
10:45am  – Designing Problem Based activities
12:30pm –  Lunch (provided by CSER)
1:30pm – 4:00pm – Invent and Learn; Play or Pilot
4:00pm – 6:00pm – Sundower – Sunset Sips and Carnival Celebration
Location: Geraldton Multipurpose Centre Room: Enter via Reception
Parking:
Parking is available on-site
About the Presenters:

Maree Whiteley
Maree Whiteley has a long history as a Future-focused Educator, firstly as an experienced primary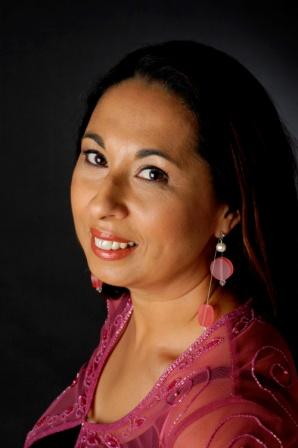 teacher, then curriculum design leader, resource writer, university lecturer and most recently as an Education Consultant for the Association of Independent Schools of WA (AISWA).
Maree has worked directly with school leaders, teachers and pre-service teachers at a local, national and international level to bring innovative and practical pedagogies into the classroom.
Currently working in the area of Humanities and Social Sciences, this gives Maree the perfect platform to go beyond the curriculum, exploring areas of global imperatives for our young people, such as ethical and humanitarian issues, critical literacy and cultural competence.
Hollie Roberts
Hollie Roberts is a science teacher, STEM Coordinator at  Champion Bay Senior High School

and First Lego League Coach, GEMS Officer (Girls engaged in mathematics and science), G&T Coordinator and Coder Dojo Champion.
Hollie's  willingness to share and her experiences on the Scinapse Committee and as a participant in the Advanced Adult Space Academy in 2017 make her a most valuable digital guide.

Robin McKean
Robin McKean is the Western Australian CSER (Computer Science Educational Research) Digital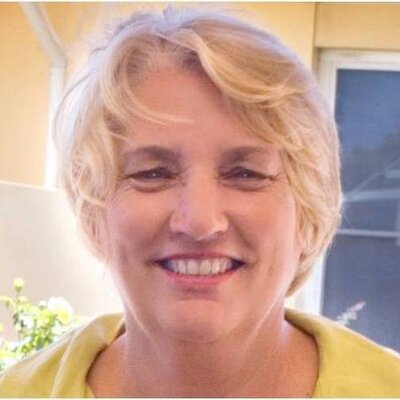 Technologies Project Officer with the University of Adelaide. In this role, she structures professional learning programs within schools (K-10) that are designed to promote motivation and engagement with Digital Technologies in accordance with their key role in Australia's educational future.
Robin is an active committee member of the Educational Computing Association of Western Australia and enjoys her role on the Council of Millennium Kids and as a mentor for this not-for-profit, environmental youth organisation.
Tickets for the Geraldton Masterclasses may be selected at http://bit.ly/ECAWA2019Carnival_GeraldtonTickets
Scroll down and choose the appropriate tickets.
Join Maree Whiteley, Robin McKean, Hollie Roberts at the ECAWA 2019 Carnival of Computing  on Saturday the 8th of June.