Keynote Address

Presented by
Dr Karsten Schulz
Director of Digital Technologies Institute, Brisbane
Our world runs on code. We find it in all living things, and it is huge …
For example. a single strand of DNA in just one human cell is about 2m long. The combined length of a single person's DNA reaches 6 times to Pluto and back to Earth. Though much more primitive, code inside a computer is similar to DNA inside a cell.
In this talk, we want to take you on a fascinating journey, in which we explore how modern computing became what it is today. We take a look deep inside a computer and explore what all algorithms have in common. We'll look at the constraints of the early mechanical computers and the computer revolution of the 1970's and take a peek at the future of computing.
We'll explore how a computer can perform complex behaviours from the combination of primitive functions. From there, we will draw analogies to biological cells.
On this journey, you will cross-connect concepts that you are familiar with, but never knew they were related.
As we look at computing in the context of STEM, you will see that Digital Technologies is uniquely suited for cross-curricular teaching.
ACTDIK014, ACTDIP020, ACTDIP029, ACTDIK024, ACTDIK034, ACTDIP038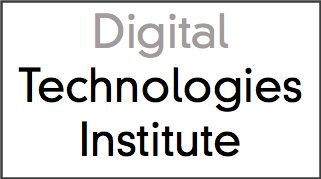 ⇒ Dr Karsten Schulz has kindly made the slides for his presentation available at https://www.dropbox.com/s/6tysema90lrhugu/201705%20Code%20web.pdf?dl=0
About the Presenter:
Associate Professor Dr Karsten Schulz (PhD) is an engineer, computer scientist, and educator.
He is presently heading up the Digital Technologies Institute and has previously created Young ICT Explorers and the Bebras Australia Computational Thinking Challenge.
Karsten has been working in the Australian ICT/Digital Technologies space since 2008. He is passionate about digital systems and how computers work deep, deep inside.
Join Dr Karsten Schulz at the ECAWA 2017 State Conference at ECU Mount Lawley.
---
In brief:

ECAWA 2017 State Conference
Dates: Friday the 23rd and Saturday the 24th of June, 2017
Venue: ECU Mount Lawley Campus – a map of the venue is available.  Download the Map
Parking: Free parking is available only in Parking Area 7 – the RED Zone.  A map showing the parking area and the venue is available. Download the Map
Buy Tickets: Choose your ticket and pay online at http://bit.ly/ECAWA2017ConferenceTickets
Presenters and Presentations: http://bit.ly/ECAWA2017Presentations
Information: http://bit.ly/ECAWA17
Record keeping: Certificates recording your participation in this event will be made available at the event
Enquiries: contact conference@ecawa.wa.edu.au or secretary@ecawa.wa.edu.au 
LOGIN Light: http://bit.ly/LOGINLight