Breakout Workshop

Presented by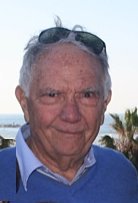 Geoffrey Kaye MSc (Med) Dip Optom
This workshop will include:-
•       Understand what integrated STEM means, and how it's used in the workplace;
•       Hear from a partnership using an integrated STEM approach to activities;
•       Student/teacher feedback or observed engagement
•       Participate in hands-on activities which are typically used by students in fostering innovation and critical thinking while attempting to solve real-world problems.
Intended Audience

Those interested in STEM, Robotics, CSIRO Scientists and Mathematicians in Schools
About the Presenter:
Geoffrey Kaye holds a position as a "Scientist in Schools" with the CSIRO SMiS program.
He is a cognitive scientist interested in all things futuristic.
Geoffrey Kaye has a passion for teaching robotics with a view to anticipating the impact on students' learning of the looming 3rd Industrial Revolution.
Join Geoffrey Kaye at the ECAWA 2017 State Conference at ECU Mount Lawley.