Breakout Workshop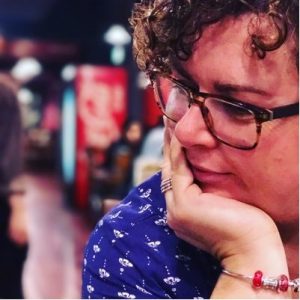 Presented by
Pip Cleaves
National Education Manager, Code Club, Australia
We all know that computational thinking and coding is now a part of our classrooms.
With this new focus, comes a learning curve for many of us.
How can teachers learn the new skills needed to lead students to successful achievement of outcomes? What can teachers do to support students in this new space?
Code Club Australia is a not for profit organisation here to support every teacher and librarian across Australia to make a difference.
In this hands-on workshop, Pip Cleaves will lead you through the Code Club curriculum of student directed learning projects perfect for clubs and classrooms.
You'll play with Scratch Coding and code a Microbit device, all the while discussing integration in your classroom.
Outcomes:
Explore Code Club resources
Make an interactive Scratch Game
Code a Microbit device
Discuss the Digital Technologies Curriculum
About Code Club 
Code Club is a not-for-profit global organisation sponsored by The Telstra Foundation and Federal government to support the growth of coding in schools across Australia.
Requirements:
To get the most from this workshop, participants should bring their laptop computer,  Surface Pro or similar. iPads are not suitable for this workshop.
Intended Audience

Those interested in STEM, General Primary, Middle / Upper Primary, Middle Secondary (7 – 10)
About the Presenter:
Pip Cleaves has been working across Australia to support schools and teachers along the innovation highway since 2008.
After spending 2015-2016 back in school realigning her view point, Pip is now working at Code Club as their National Education Manager.
She believes strongly in ensuring every child in Australia is prepared for their future.
Connect with Pip Cleaves
@pipcleaves
@codeclubau
#getkidscoding
Join Pip Cleaves at the ECAWA 2017 State Conference at ECU Mount Lawley.