Breakout Presentation

Presented by
Dr Karsten Schulz
Director of Digital Technologies Institute, Brisbane
According to CS unplugged, "The binary number system plays a central role in how information of all kinds is stored on computers. Understanding binary can lift a lot of the mystery from computers, because at a fundamental level they're really just machines for flipping binary digits on and off."
In this session, we will get to know binary data with a hands-on approach.
We will make our own binary data, translate it into decimal numbers, perform binary addition, subtraction, and data storage.
We'll then use binary data to program a simple computer and learn how binary data becomes code.
The approach is fun, interactive, tactile, with many experiments.
Participants will grow their understanding of the binary number system and the internal working of computers through experimentation.  
ACTDIK014, ACTDIP020, ACTDIP029, ACTDIK024, ACTDIK034, ACTDIP038
In choosing your personal programme, please note that this presentation will be made on Friday morning, and then repeated on Saturday afternoon.
Intended Audience

Middle – Secondary teachers; those interested in STEM / STEAM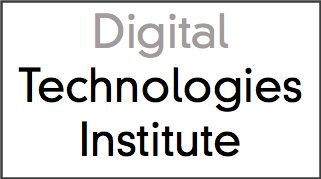 About the Presenter:
Associate Professor Dr Karsten Schulz (PhD) is an engineer, computer scientist, and educator.
He is presently heading up the Digital Technologies Institute and has previously created Young ICT Explorers and the Bebras Australia Computational Thinking Challenge.
Karsten has been working in the Australian ICT/Digital Technologies space since 2008. He is passionate about digital systems and how computers work deep, deep inside.
Join Dr Karsten Schulz at the ECAWA 2017 State Conference at ECU Mount Lawley.