Computer Science, Data Flow Diagrams, Best Practice and Exam Strategies
Breakout Presentation

Presented by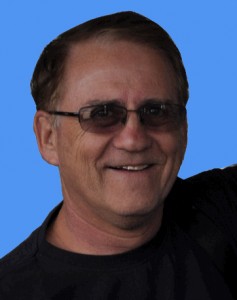 Mike Ross
Level 3 Classroom Teacher, Ballajura Community College
Understanding how systems can be described in a graphical and logical manner is paramount to successfully completing the Computer Science units 1 & 3 courses at high school.
It is imperative that strong analytical skills are both enhanced by the teachers and developed by all students.
This presentation offers an insight into one teacher's successful approach to teaching DFDs (Data Flow Diagrams).
If you are relatively new to teaching the discipline of Context & Data Flow Diagrams or if you have many years of teaching experience and would like to boost your student's final ATAR scores you should find this presentation well worth while.
Intended Audience:
All those interested in STEM;  Senior Secondary (11 – 12)
About the Presenter:
Mike Ross has been involved in successfully teaching Information Systems & Computer Science since 2002 and over the past five to ten years he has been directly involved with examination panels, marking panels, syllabus review panels. Mike is currently a member of the Computer Science Course Advisory Committee.
Mike is a strong advocate for women in STEM and believes that, in the Computing world at least, there is nothing a man can do that a woman is not able to do just as well.
Join Mike Ross at the ECAWA 2017 State Conference at ECU Mount Lawley.