Breakout Workshop

Presented by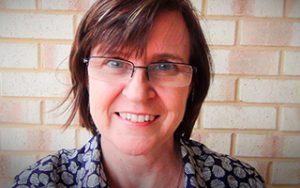 Cari Jansen
Adobe Certified Instructor and Adobe Community Professional
Responsive websites are designed to work not only on desktop web browsers, but also tablets and other mobile devices.
Adobe Muse allows you to create beautiful looking sites that work fluidly across different devices.
In this session we delve into the design possibilities of Adobe Muse, with a special focus on working with responsive content across your designs.
⇒ Cari Jansen has kindly made the slides for her presentation available at https://edex.adobe.com/resource/v2f1e475b/ Please note that you will need to be a member of the Adobe Education Exchange to access the material. Membership is free and you can join by following the above link as well.
Intended Audience:
All those interested in Middle School;  Lower Secondary (7 – 10), Senior Secondary (11 – 12); Technical
About the Presenter:
Cari Jansen has been working with Adobe software for more than 25 years.
Having worked for publishers, design studios, as well as a software development company, she's over the years continued to live her passion for graphics and creative software, mixing it with her geeky side.
Today her work ranges from providing design and production services, technical writing and editing, as well as customised onsite training delivery.
Cari is an Adobe Certified Instructor and Adobe Community Professional who loves her coffee and dark chocolate.
Join Cari Jansen at the ECAWA 2017 State Conference at ECU Mount Lawley.