Presented by Mark Weber of the Greenwood Arduino Group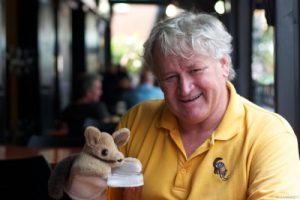 About the Presenter:
Mark Weber retired from teaching a couple of years ago, and has had time to reflect on his time in education.
He is currently the convenor of a group of like minded enthusiasts, the Greenwood Arduino Group, who have been involved in promoting the STEM in schools for five years. He is also involved in the Madmaker Project (Sydney University) and has a team preparing for the ITS World congress in Melbourne in October.
Mark was encouraged into robotics/mechatronics by the late Jim Fuller about twenty years ago, and will briefly discuss his recollections of his journey through computer education, and then set out his vision for the future with some anecdotes and some live demonstrations.
Join Mark Weber at the ECAWA 2016 State Conference at ECU Mount Lawley