Flipped Classroom – Key Ideas
Presented by Greg Port of Corpus Christi College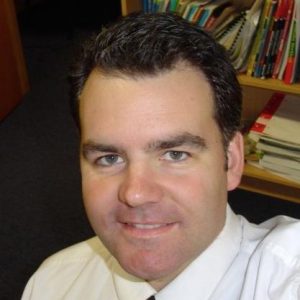 The flipped classroom has evolved in Greg Port's practice through the use of some great free tools at our disposal so we can not
only deliver content but assess students' understanding.
Greg can see where every student is at, every day, and that is a game changer for how he can personalise the learning of his students.
Come and see and experience these tools in action.
Intended Audience: All those concerned with Middle School, Secondary, Upper Secondary
About the Presenter:
Greg Port is a former Head of Mathematics who has always had an interest in leveraging technology to accelerate learning.
Greg was the Head of ICT Integration at Seton Catholic College for 3 years and is now the Head of Library and Research services at Corpus Christi College. He has presented at many conferences in New Zealand and most recently in Australia at the 2015 Leading a Digital School conference.
Greg's themes have included the power of IWBs, using video in Mathematics, teaching for understanding and flipped learning.
Join Greg Port at the ECAWA 2016 State Conference at ECU Mount Lawley.