Creating the Next Generation of Innovators with Digital Technologies that will STEAM up Your Classroom
Part 2: Getting groovy with sensors, buzzers, LCD displays and so much more!
Presented by Joachim Cohen, Education Outreach Programs Manager of Intel Australia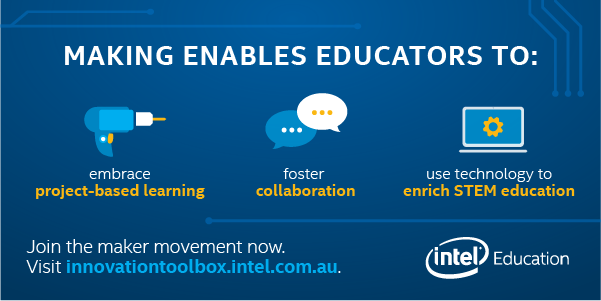 Building on the first workshop this session will go further encouraging participants to get hands on with even more sensors and accessories getting even more out of their Arduino Micro controller.
After an initial guided introduction, participants will be able to tinker, develop and create their own digital creation using the tools supplied and gain a full appreciation and understanding of physical computing's application in the classroom.
All involved will be encouraged to share their learning during and after the event with links to resources, templates, online communities of practice and more.
This session will be predominately hands-on, with participants walking away digitally and pedagogically empowered.
Requirements: Each participant will require a computer  with the following software loaded: http://bit.ly/101ComputerSetup All software MUST be downloaded and installed before you arrive at the Conference venue.
Intended Audience: All those concerned with the STEM and the Australian Curriculum – Digital Technologies  –  Primary, Middle School, Secondary, Upper Secondary, Network and Technical staff
About the Presenter: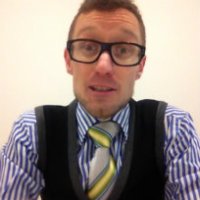 Joachim Cohen is a passionate educator, excited by the potential the 21st century connected landscape presents to grow, harness and develop the skills of learners as creators and innovators.
As a school teacher at both Windsor and Queanbeyan High Schools and Teacher Librarian at J.J Cahill Memorial High School, Joachim has enjoyed the challenge of nurturing the abilities of staff and working with students, parents and the community to develop the young leaders of tomorrow.
As a statewide leader in educational technology with the NSW Department of Education and now Australia wide Educational Technology evangelist working on Intel's Educational Programs, Joachim has broadened his skill set with a focus on professional development for teachers as well as a focus on STEM and educational innovation to ensure the best outcomes for schools, students and teachers.
Joachim hopes to continue to focus on developing and nurturing communities of practice both virtual and physical as well as sharing stories of success to motivate, inspire and connect educators across Australia.
Join Joachim Cohen at the ECAWA 2016 State Conference at ECU Mount Lawley.