Coding, Robotics and Making @ Iona Presentation Primary School: What We've Learned So Far
Presented by Michael Graffin and Susan Martino of Iona Presentation Primary School with
Brette Lockyer of All Saints College
At Iona Primary School in Mosman Park, we have been exploring how to engage girls in STEM and Digital Technologies through the development of our library makerspace, FIRST LEGO League robotics program, and an exciting collaboration with the Curtin University Makerspace in Schools Project.
We're learning as we go, and not everything has gone according to plan!
In this workshop, we will share a little of our story & experiences so far; and facilitate a hands-on, interactive session where teachers can explore and discuss some of the learning activities, tools, and devices they can use to integrate STEM & Digital Technologies in their schools.
Before the workshop starts, participants will be asked to answer to questions:
What do you want to learn about?

What experiences, learning activity, or passion would you like to share?
Please bring your questions, and be prepared to share your experiences and ideas.
All levels of expertise and experience welcome.
Requirements
This is a BYOD workshop.
We will be bringing a few MakeyMakeys, BeeBots, Sphero, and an OzoBot with us.
If you're interested in using these, you will need a laptop (MakeyMakey), or an iPad with the appropriate app installed.
We  recommend the Tickle App for Sphero.
If you have an interest in coding tools for iPads, we would recommend downloading the following apps:
Early Childhood: Scratch Junior, CargoBot, Kodable, Tynker, Beebot, Daisy the Dinosaur
Middle Primary: Tynker, Blockly, Hopscotch
Please ensure that all the software / apps you wish to use has been downloaded before you arrive at the Conference venue.
Intended Audience: All those concerned with the Australian Curriculum – Digital Technologies,  Early Childhood, Primary
About the Presenters:
Michael Graffin (@mgraffin) is an international award winning ICT Coach and Robotics Teacher at Iona Presentation Primary School in Mosman Park.
Michael has presented at numerous education conferences, including IEARN 2013 (Qatar) and ISTE 2015 (Philadelphia) on global education and iPad integration.
In 2015, Michael Graffin was recognised as an Emerging Leader by the International Society for Technology Education.
Follow Michael on Twitter: @mgraffin
Brette Lockyer is back in Western Australia after 9 years of teaching in Melbourne.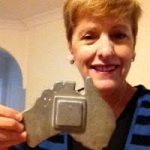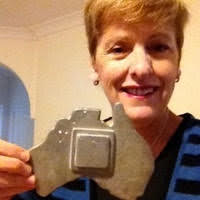 Mostly a classroom teacher working with young learners, this year she has found herself in a new role at All Saints College, Bull Creek: ICT Literacy Teacher.
Brette has the chance to see colleagues flourish as she works alongside them and their students on new learning projects. She also gets to teach ICT Literacy through her work as Teacher-Librarian at the school.
Follow Brette Lockyer on Twitter: @brettelockyer and see http://brettelockyer.edublogs.org/
Join Michael Graffin, Brette Lockyer and Susan Martino at the ECAWA 2016 State Conference at ECU Mount Lawley.