Presented by Richard Turner-Jones of Adobe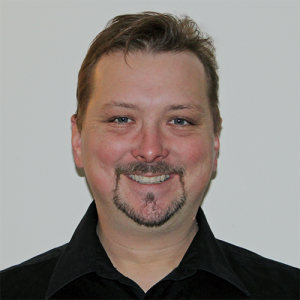 Adobe's Creative tools can assist in creating engaging learning resources for the classroom, whether written material, images and videos or beyond the screen with 3D printing and VR.
This session will look at workflows and the Adobe applications that can be utilised.
Applications include Creative Cloud apps, Captivate and Presenter and the Mobile Apps.
Intended Audience: All those concerned with the Australian Curriculum – ICT General Capabilities, Australian Curriculum – Digital Technologies, Primary, Middle School, Secondary, Upper Secondary
About the Presenter:
A Solutions Consultant for Adobe (ANZ) for 4 years,Richard Turner-Jones has utilised his knowledge of both Adobe's tools & services and industry experience to develop a seamless integration into existing workflows.
With more than 20 years in the multimedia and web application development field, as both an Adobe Certified Developer and Instructor, he has been involved in the development of many high profile projects for the Australian Army, AirServices Australia, Suncorp and Caterpillar, to name but a few.
In addition, Richard works fostering and supporting the local creative community including the ANZ Adobe User Groups.
Join Richard Turner-Jones at the ECAWA 2016 State Conference at ECU Mount Lawley.