ECAWA 2022 State Conference Tickets are now available!
ECAWA 2022 State Conference tickets for ECAWA Members and tickets for unwaged Student Members are now available from  http://bit.ly/ECAWAPLTickets
Choose from a two day ticket, covering both days of the event, or one day tickets for either Thursday the 6th of October or Friday the 7th of October, as best suits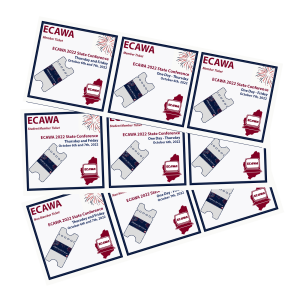 your needs.
School Members may purchase as many tickets as they require.
Conference tickets for non members will be available soon.
If you have any questions please email  secretary@ecawa.wa.edu.au
Join us at the ECAWA 2022 State Conference on Thursday the 6th and Friday the 7th of October