Primary and Secondary Judges are Required for the Game Changer Awards – inspiring STEM innovation in WA Schools.
Game Changer Awards is powered by:
WAITTA
WA Information Technology and Telecommunications Alliance
Download the PDF: Game Changer Awards 2017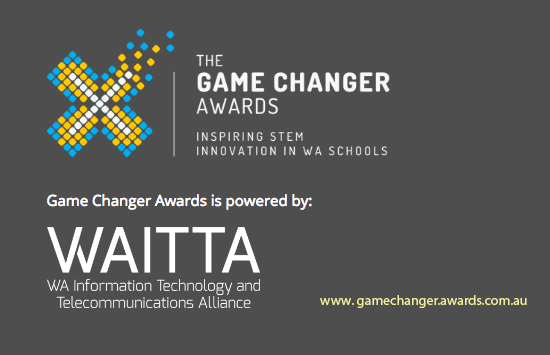 The Game Changer Awards Committee 2017 requires up to 20 teachers to be judges, for the award judging on each of the two days of judging on the 19th and 20th August.
The breakdown for these will be 80% primary and 20% secondary judges.
Obviously teachers with  a team vying for an award cannot be judges.
If you are interested, please email Mike Leishman  at mike.leishman@gamechangerawards.com.au stating your name, preferred judging panel (primary or secondary), preferred day/s and contact details – both email and phone.
More information on the awards can be found at http://www.gamechangerawards.com.au/
Download the notes from the teacher information briefing at http://www.gamechangerawards.com.au/
Updated July 2017