#ECAWA2017 – The ECAWA 2017 State Conference
The ECAWA 2017 State Conference at ECU Mount Lawley campus on Friday the 23rd and Saturday the 24th of June is fast approaching, and is shaping up to be a great event, with an exciting programme of presentations and workshops that will offer two days of professional learning for educators across all year levels and sectors.
The programme will feature strands of concurrent presentations as well as some longer master classes and workshops, providing the opportunity for participants to engage and explore in greater depth.
This year the conference keynotes include
Keynote Address – Friday 23rd of June – 8.45am
Thomas C. Reeves, Ph.D.

Professor Emeritus of Learning, Design, and Technology
College of Education, University of Georgia

Keynote Address – Friday 23rd of June – 3.00pm
Karsten Shulz

CEO – Digital Technologies Institute
Keynote Address- Saturday 24th of June – 8.40am

Dr Tim Kitchen

Adobe's Senior Education Specialist – Asia Pacific

Keynote Address – Saturday 24th of June – 3.00pm

Dr James Curran
Academic Director, Australian Computing Academy, University of Sydney and Lead writer – Australian Curriculum – Digital technologies
Key Concepts in Digital Technologies
Our Concurrent Presentations and Workshops present delegates with one of the best conference programs for some time, with topics including:
Sessions relating to senior secondary computing (Applied Information Technology and Computer Science); Digital Technologies K-10; STEM; Coding; App development with Xcode; Code Club; Creativity with Adobe Apps: Industry expectations for students; ICT Industry Currency; Robots in the classroom; VR in the Classroom and a whole lot more………
Sessions are still being added…
Further details including the Registration, Presenters and Presentations, Conference timetable, and details of our sponsors and prizes for the conference can be accessed from the following the Conference page on ECAWeb  See http://bit.ly/ECAWA2017StateConference
Buying Your Tickets
We are sure that you will find the registration process convenient, as the online ticket purchasing system is well established. Your payment will be processed at the time of registration, or a tax invoice tied to your school purchase / order number will sent to the email address you enter, allowing you to take to the appropriate person in your organisation for payment. (Reminder: Double check the email address you enter for typos!)
A similar system is available to those of you who need to renew your ECAWA membership.
Remember that you can save a few dollars by renewing your membership first, and then buying a Member ticket for the Conference.
When you make your purchase you will be asked to create an account on ECAWeb or log in to an account that you created last year. This allows you to go back to your ECAWeb account and check the details of your purchases and download a copy of your Tax Invoice whenever you need one.
LOGIN Light
LOGIN Light is published each Monday, and brings the latest information about the Conference, ECAWA and ICT and education in general to subscribers. You can find LOGIN Light via the link on the front page of ECAWeb or by going to LOGIN Light: http://bit.ly/LOGINLight

While you at looking at LOGIN Light you may enter your preferred email address to subscribe, and receive each new edition in your email as soon as it is published.
More Information
If you would like any additional information about the ECAWA 2017 State Conference please check ECAWeb – especially on the pages linked below, or contact conference@ecawa.wa.edu.au or secretary@ecawa.wa.edu.au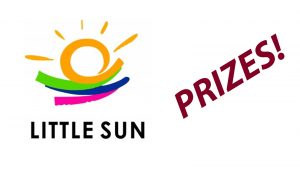 An Offer from Little Sun International:
Stanley Lui at Little Sun International has again offered a range of useful items at great prices to #ECAWA2017 attendees and schools. He has supplied samples of all the products for you to see at the Conference and given attendees that chance to win these in the prize draw. See the prizes in the brochure at http://bit.ly/ECAWA2017LittleSunBrochure
In brief:

ECAWA 2017 State Conference
Watch: #ECAWA2017
Venue: ECU Mount Lawley Campus
Dates: Friday the 23rd and Saturday the 24th of June, 2017
Buy Tickets: http://bit.ly/ECAWA2017ConferenceTickets
Information: http://bit.ly/ECAWA2017StateConference
Presenters and Presentations: http://bit.ly/ECAWA2017Presentations
Record keeping: Certificates recording your participation in this event will be made available at the event
Enquiries: contact conference@ecawa.wa.edu.au or secretary@ecawa.wa.edu.au
LOGIN Light: http://bit.ly/LOGINLight