Opening Keynote Address
Friday the 23rd of June
Presented by
Thomas C. Reeves, Ph.D.
Professor Emeritus of Learning, Design, and Technology
College of Education, University of Georgia
Immersive 3D Games, Robotics, Augmented Reality, Intelligent Tutoring Systems…these and other cyberlearning technologies have enormous potential to enhance the outcomes achieved by 21st Century learners, especially with respect to the knowledge, skills, attitudes, and habits encompassed in the science, technology, engineering, arts, and mathematics (STEAM) movement. But what are these outcomes and what evidence is needed to warrant that they have been achieved? This presentation addresses this question and other important issues such as:
What is the conative learning domain, and how does it related to the cognitive, affective, and psychomotor domains?
How are today's learners different from and similar to previous generations?
What blends of pedagogical strategies and technological affordances are most effective for learners engaged in STEAM learning?
How can enhanced assessment strategies employing authentic tasks be used to assess a comprehensive range of 21st Century STEAM outcomes?
⇒ Professor Reeves has kindly made the slides for his presentation available at https://u1269583.dl.dropboxusercontent.com/u/1269583/Reeves_ECAWA_23June2017.pptx
About the Presenter:
Thomas C. Reeves is a Professor Emeritus of Learning, Design, and Technology in the College of Education at The University of Georgia.
He is former Fulbright Lecturer in Peru and he has been an invited speaker in the USA and more than 30 other countries.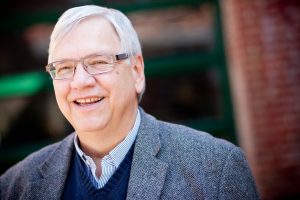 In 2003, Professor Reeves received the Fellowship Award from the Association for the Advancement of Computing in Education (AACE), in 2010 he was made a Fellow of the Australasian Society for Computers in Learning in Tertiary Education (ASCILITE), and in 2013 he received the Lifetime Award from the International Association for Development of the Information Society (IADIS) as well as the David H. Jonassen Excellence in Research Award from the Association for Educational Communications and Technology (AECT).
Professor Reeves books include Interactive Learning Systems Evaluation (with John Hedberg), A Guide to Authentic E-Learning (with Jan Herrington and Ron Oliver), Conducting Educational Design Research (with Susan McKenney), and MOOCs and Open Education around the World (with Curt Bonk, Mimi Lee, and Tom Reynolds).
Professor Reeves consults with the World Health Organization and other organizations on the development of authentic task-based e-learning, and he serves as an external evaluator for research and development projects at universities and other institutions.
Professor Reeves lives in Athens, Georgia with his wife, Dr. Trisha Reeves, a Professor of Social Work at The University of Georgia, and their two Westies, Button and Zipper.
Read more at http://www.evaluateitnow.com/
Join Professor Thomas Reeves at the ECAWA 2017 State Conference at ECU Mount Lawley.