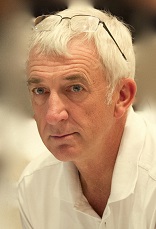 The Australian Council for Computers in Education Conference ACCE 2016 will be held in Brisbane from the 29th of September to the 2nd of October.
Tony Brandenburg is an internationally recognized educator who has worked tirelessly for more than thirty years in the area of education and learning with a focus on technology.
He is a freelance consultant in education with responsibility for a number of high profile global programs, focusing on professional learning, teacher standards and system change.
Tony manages the International Society for Technology in Education (ISTE) global initiatives, the ISTE global outreach program and ISTE's global education partnership and collaborators' agenda.  He also provides advice and consultancy to a number of Ministries of Education and global non for profit organizations.  He has managed many large scale projects including many education and technology projects for the Australian government.
Hear Tony Brandenburg speak at ACCE 2016 in Brisbane!
Register for ACCE 2016 at http://www.aomevents.com/ACCE2016/Registration