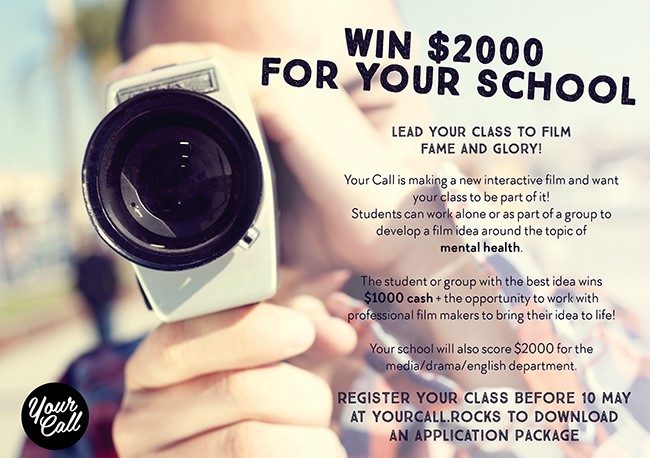 Your Call Rocks – Competition
Win $2000 for your school!
Lead your class to film fame and glory!
Your Call is making a new interactive film and wants your class to be a part of it!
Students can work alone or as part of a group to develop a film idea around the topic of mental health.
The student or group with the best idea wins $1000 cash + the opportunity to work with professional film makers to bring their idea to life!
Your school will also score $2000 for the Media / Drama / English department.
Register your class before 10 May at YOURCALL.ROCKS to download an application package.
This competition is open to students in Year 10, 11 or 12 at a WA secondary school in 2016.
Find more information at http://www.yourcall.rocks/competitions/
.