·         Sam Birmingham, CoderDojo WA Coordinator
·         Terry Mcintosh, Shenton College
·         Imogen Forbes-Macphail, CoderDojo WA Champion
·         Joey Ward, CoderDojo WA Ninga (Year 10 at Shenton College)
.
A CoderDojo is a gathering of primary and high school students, called CoderDojo Ninjas, that learn and practise computer programming in a fun environment alongside passionate mentors. The sessions offer a fun way to learn to code, with student participation being free of charge. CoderDojo Mentors are all volunteers, who encourage the Ninjas to learn using free self-learning resources freely available online.  CoderDojo's have one rule: be cool (http://coderdojo.com/).
In June 2013, the Fogarty Foundation (http://fogartyfoundation.org.au/) established CoderDojo WA, which is the WA chapter of this movement.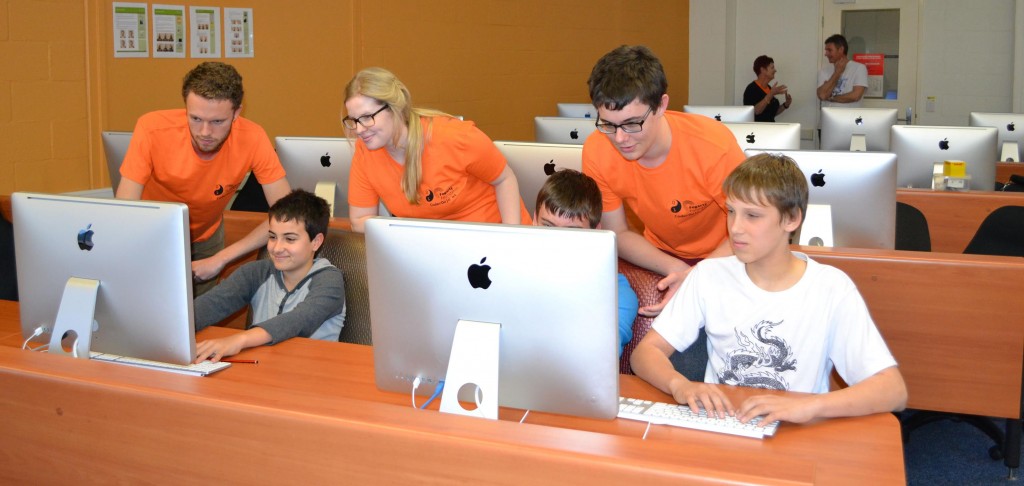 On Saturday afternoons during Term 3 this year, forty CoderDojo WA Ninjas spent ninety minutes each week with university student mentors learning HTML/CSS, Scratch, or the programming language Python.
This presentation will outline the journey of establishing the first CoderDojo in Western Australia.  It will share the results of the CoderDojo WA pilot held during Term 3 2013 at The University of Western Australia as well as plans for the next phase of this exciting initiative.
..
Join the team from CoderDojo WA at the ECAWA 2013 State Conference on Friday the 11th of October at Penrhos College.
Download