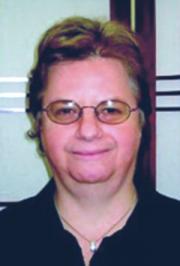 Dr. Chris Stephenson is the Executive Director of the Computer Science Teachers Association in the United States of America. She joined ACM after 16 years at the University of Toronto's Computer Systems Research Institute and the University of Waterloo's Mathematics and Computing Department, where she designed instructional resources and professional development for high school educators. She is former president of Holt Software, an educational publishing company focusing computer science.
Since 2000, Chris Stephenson has served as chair of the annual Computer Science and Information Technology Symposia and as chair of the review committee for computer science for the National Educational Computing Conference. She is the former chair of the International Society for Technology in Education's Computer Science special interest group and of the ACM K-12 Task Force.
Dr Chris Stephenson is also a former president of the Association for Computer Studies Educators and of the Educational Computing Organization of Ontario, Canada. She has produced numerous research publications in the field of computer science education and adaptive technology, and has written several high school textbooks.

.
.
.